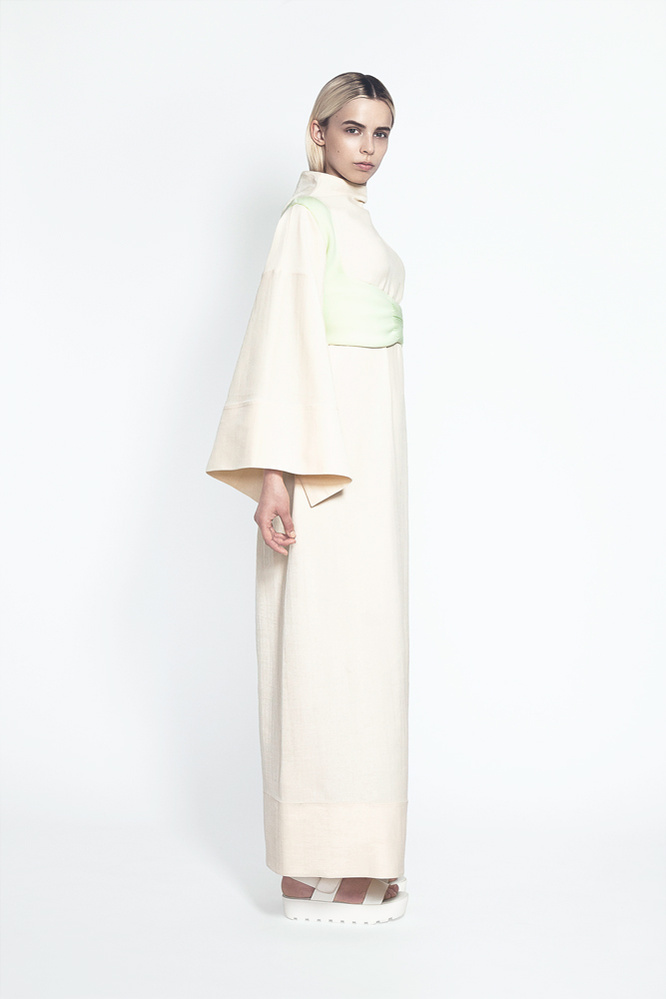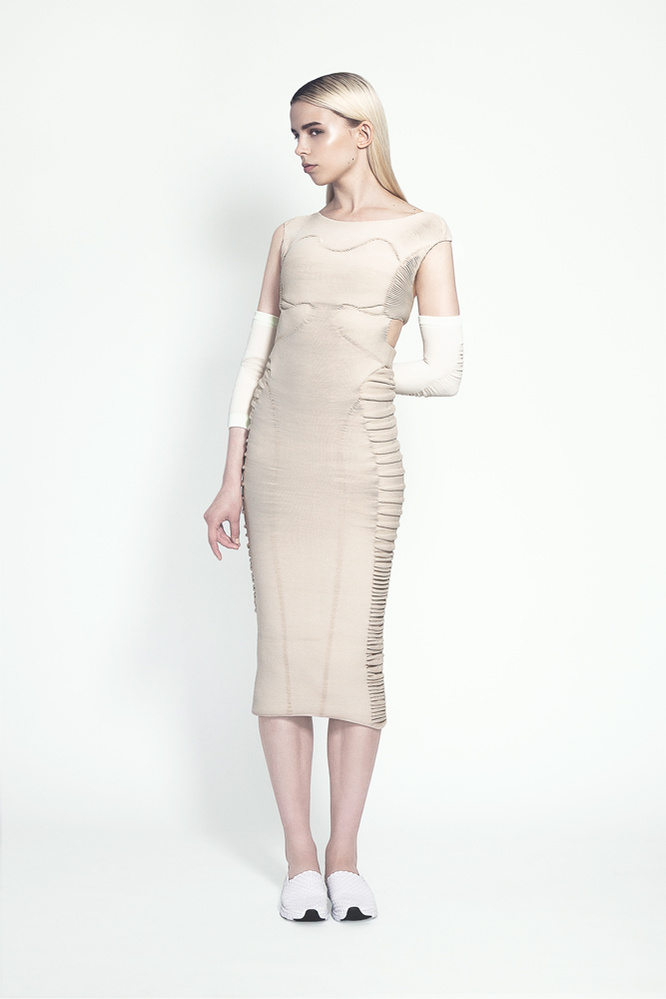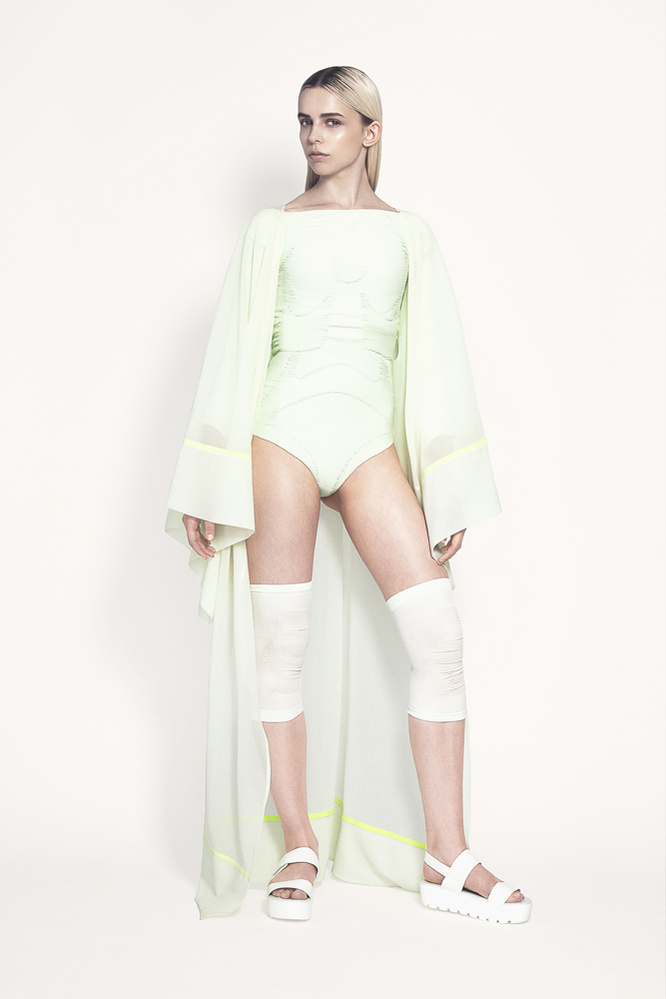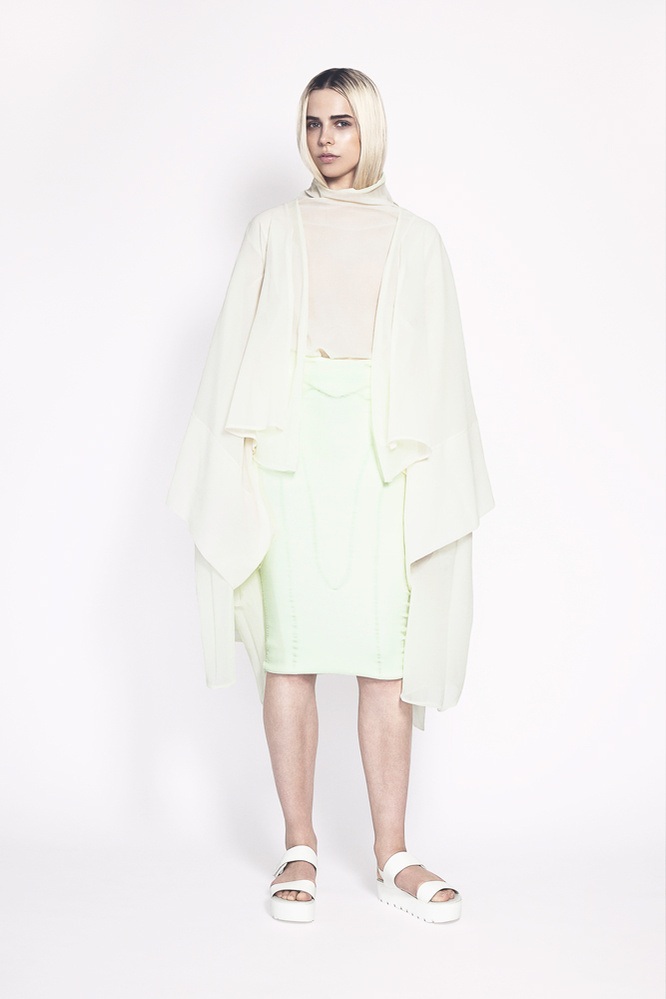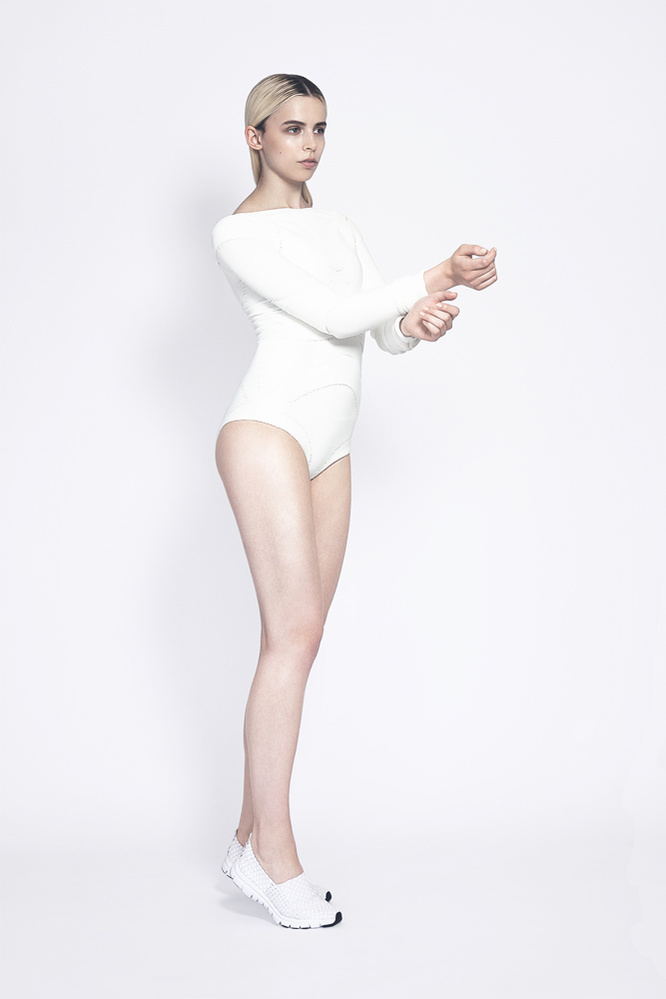 DEA MARCELA
Dea Marcela explains her thoughts and inspiration behind her collection The Engineered Body:
The Engineered Body collection merges new technology, functional and aesthetically design through out a holistically and responsible mindset.
The inspiration for the collection is the human body and it's outer and inner mechanism gives my collection insights and discoveries from fields as diverse as neuroscience, physiology, material and technology innovation.
This collection is a collaboration with professional physiotherapists and also professionals in the knitting industry, and is therefore a cross disciplinary work.
In the end this work provides not only new functions and experiences for the human body, but my work also gives a new approach to the current societal and industry challenges we see today.
Because when we think about it - what is more important than us making responsible choices when it come to the products we buy or design?
By making use of a seamlessly integrated material technology and a responsible simplified production, contributes to a more whole responsible garment production. The collection also gives new and physiological experience in the garments, by creating a variety of functional tactile materials and techniques that supports the body. The developed close-to-the skin textiles in the collection are created to, among other, correct ones posture alignment naturally, and then giving the body engineered solutions that helps and work as clever, but as a natural extension of the body.
Model Amanda Jess from Le Management
Makeup and hair by Cathrine Buhl