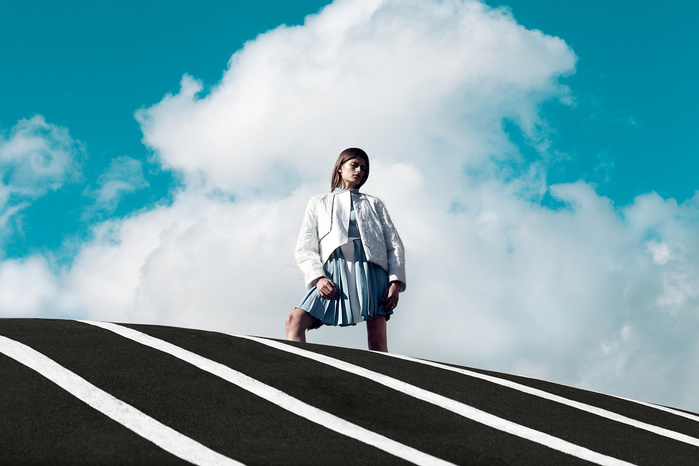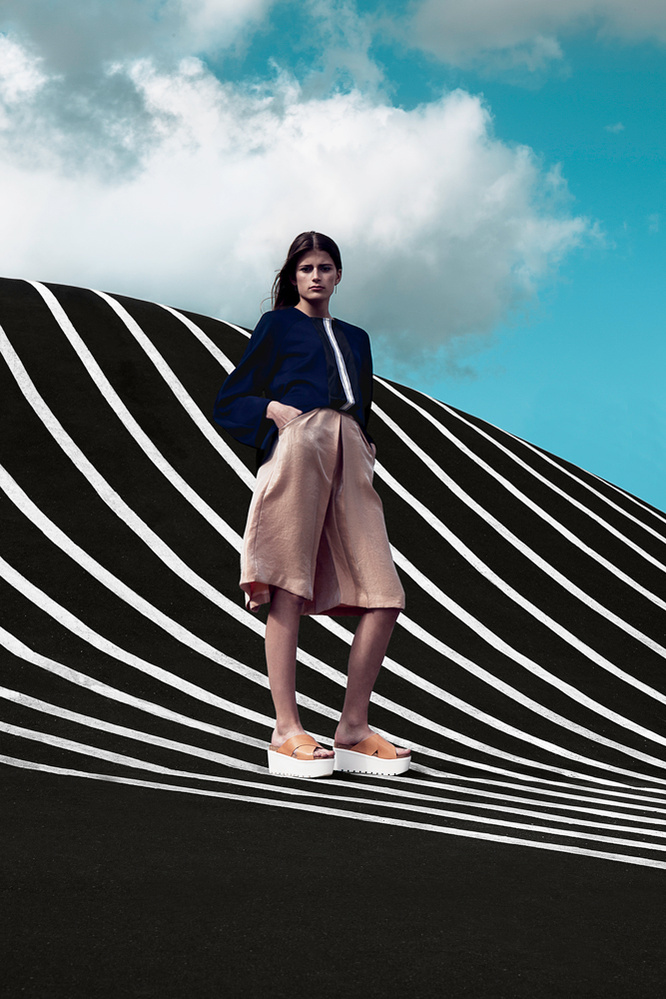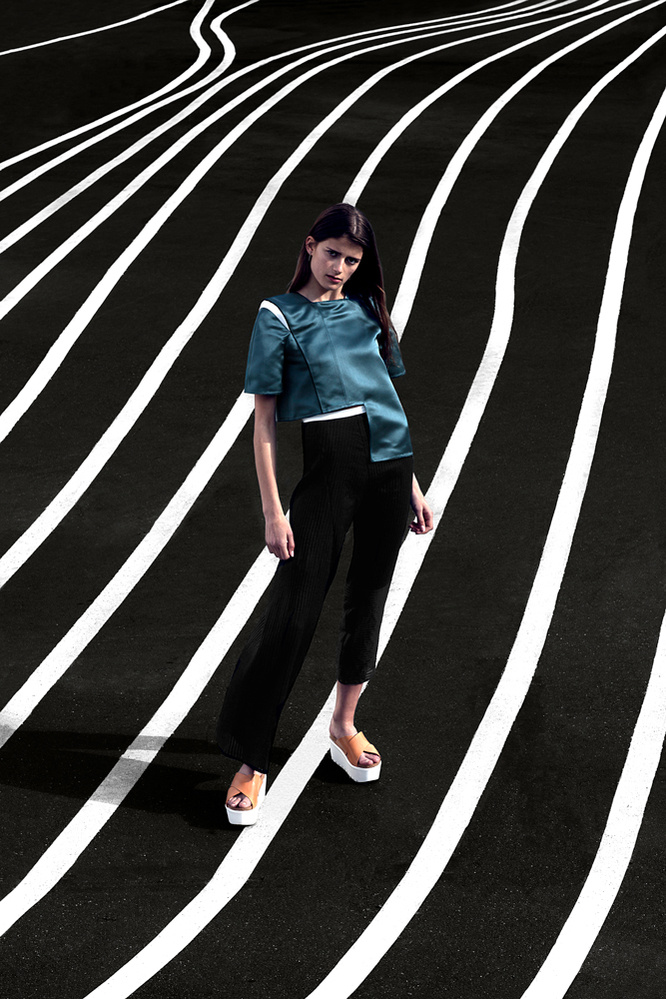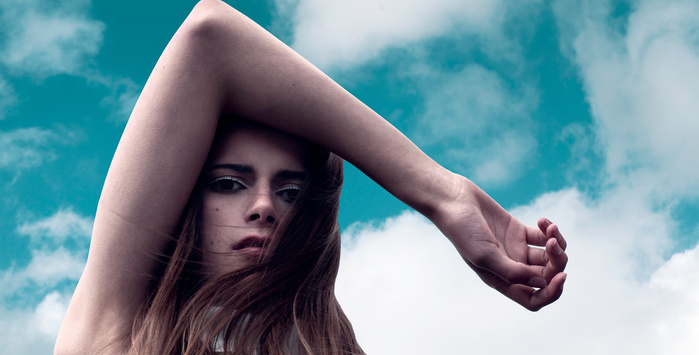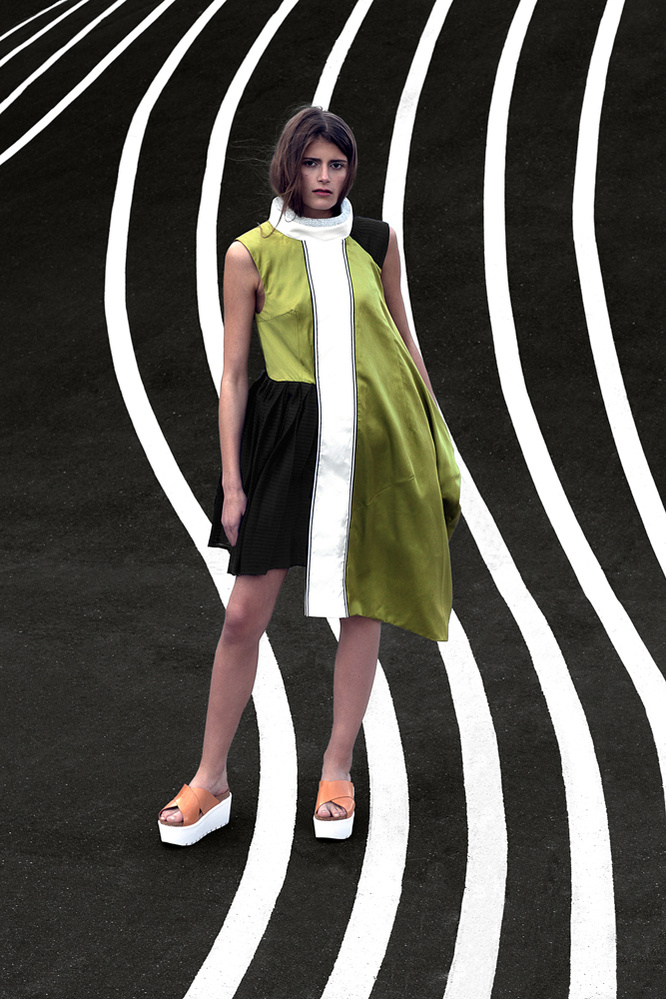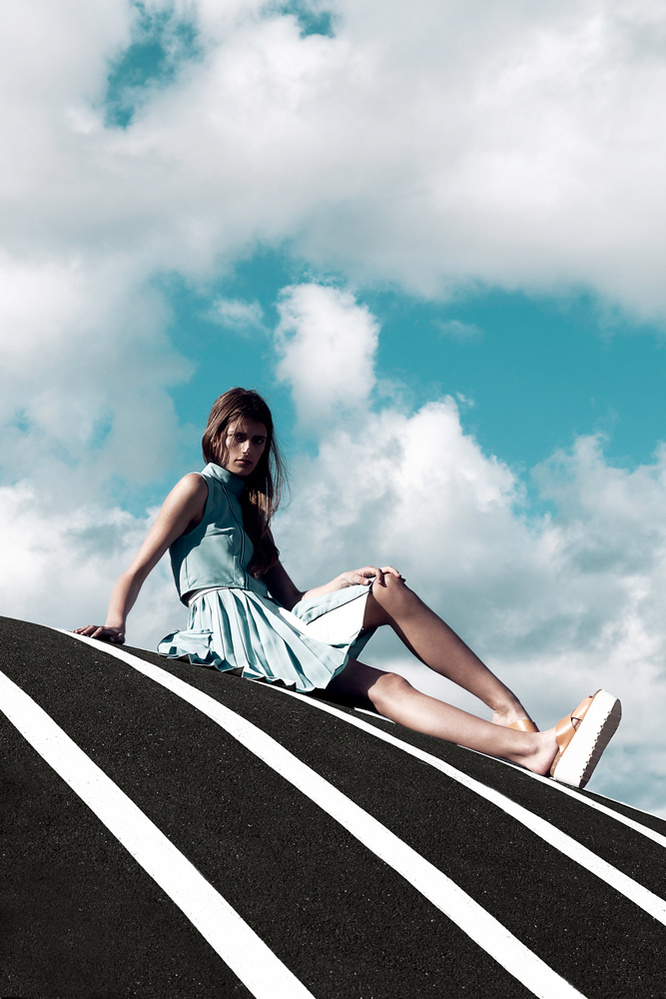 ANNE LOUISE SCHMIDT
Editorial for designer Anne Louise Schmidt. The editorial is the result of a collaboration for Anne Louise's Bachelor in design, Design School Kolding, and my Bachelor in Visual Communication / Photographic Communication, DMJX.
Anne Louise describes her collection:
The inspiration to this collection arises from the creation of my persona; a venturous girl pursuing her independence in her search for the perfect moment of emancipation.
This emotional search is translated into a fictional journey divided into three stages; it starts with "the take off", continues with "the journey" and at last, in order to discover the final stage of emancipation — "utopia".
I was inspired by horizons and perspectives, which has been a main principle in the construction of my collection. Asymmetry and 3D details were used as fundamentals in my visualization of the nonlinear landscapes along with the geometric lines as a picture of the road you pass.
For the individual garments, I reconstructed old patterns from 1900s horse riding clothes, which I draped and shaped into new garments to finally combine it with the visual language of geometry and contrast.
Model Nina Stybe from Le Management
Makeup and hair by Colorsplash